Mr Bruff can now be booked to visit your school / organisation. He is available to work with students or staff . Please email info@mrbruff.com for more details.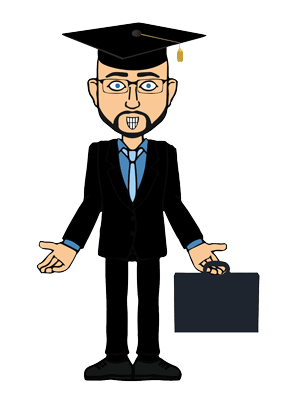 References:
'From our very first enquiry, Andrew has been an absolute pleasure to work with. We had already come up with a wide range of activities and workshops that we hoped Andrew would run – but knew we were asking a lot and wouldn't have been surprised if he had tried to put us off!
Needless to say, Andrew was able to accommodate exactly what we wanted for the two days he was in school. He was also brilliant in suggesting particular activities that we hadn't yet decided on, and advising us on what would work best. It was wonderful to work with someone who knew exactly what they were doing, and that played a big part in making the two days such a success.
He was able to build a rapport with our Year 10 and 11 students immediately, and pitched his delivery perfectly so that they were all engaged, all of the time. Andrew also delivered a bespoke staff training session for the English department, which has consolidated and strengthened our teaching of the English Language exams.
We cannot recommend Andrew highly enough – we (staff and students!) are all still buzzing from the experience and are already deciding when to invite Andrew back to our school next year.'
South Wigston High School
'As a department, we have always considered Mr Bruff's online resources to be invaluable (especially during lockdowns). They are the most comprehensive and easily accessible resources available, and we have always heavily promoted them to our students. So, when we had the opportunity to have the real Mr Bruff in person, we jumped at the chance!
From first contact, Andrew was very down to earth, flexible and amenable, offering the benefit of his experience to best map out the two days. Between us, we were able to put together an effective plan which maximised the impact of his visit on both staff and students. This included: a whole year group assembly; a range of workshops targeting students of different abilities/target grades; a CPD session with the whole English department; and a scrutiny of mock papers in order to plan next steps.
On his arrival, there was a tangible buzz of excitement as students had the opportunity to meet a YouTube celebrity! His sense of humour, sincerity and easy going manner meant students were instantly engaged. The assembly was informative and interactive and the workshops were well planned and covered strategies that we would never have considered. In the CPD session, all staff felt they came away with practical strategies to improve their practice and better prepare students for the exams. On a personal note, Andrew even agreed to record a video message to send to a member of staff (a huge fan!) who was unable to attend the CPD session.
Overall, we were very grateful for the experience and would highly recommend it to other schools. We found the experience extremely valuable and both the students and staff certainly benefitted from it.'
Brannel School
'This is the third year that The Boswells School have been working with Andrew Bruff. Our decision to work with Andrew was based on our desire to provide 'high impact' intervention for our Year 10 and 11 GCSE English students. This is my second Headship and in both my schools the English Faculty used Andrew's online resources throughout the year to support teaching and learning and spoke highly of these. When the opportunity to work with Andrew arose, I spoke with my Head of English and we jumped at the chance.
Andrew has now provided over 12 on site sessions for our Year 10 and 11 students over the years and he has been a fantastic support to the English Faculty. The sessions have been superb-well organised, well resourced and delivered in a highly effective way. The fact that most of our students used his resources also helped and the feedback has been very positive. Andrew also provides online support for individual students and this has also been invaluable. In providing these sessions, Andrew has worked incredibly closely with our English team to make sure that he delivers the topics that we need him to. Like most schools, our English staff work incredibly hard to provide support and interventions for our students and another benefit of Andrew working with us is that it allows us to engage with a wider group of students than we normally would be physically able to do. Andrew has also provided targeted revision sessions in the Easter Holidays to ensure that our students have additional support right up to the exam. We also get access to a number of online resources that our students can use.
Our English Faculty have achieved superb results over the last three years. This year, 89% of our students achieved a Grade 4-9 in English with 60% of all students achieving a Grade 5+ and just under 15% of all students achieving a Grade 7-9. Andrew's support has been invaluable in supporting our students and staff and I know how much our staff appreciate the work he does with our students when he visits.
On a personal note, I have found Andrew to be a great guy-very down to earth with a great sense of humour. He works with our staff and targets his sessions based on what we need. I cannot recommend his resources highly enough and am sure you will benefit greatly from working with him.'
The Boswells School, Chelmsford
Here are some other references:
'Andrew was a breath of fresh air and has reinvigorated my passion for planning and teaching English again.'
Melissa Bennett
'Andrew Bruff – The training was incredibly useful, as it gave a precise and nuanced look at how to achieve at each level on a question by question basis.'
Annabel Spilling
'Andrew's personable and knowledgeable approach to the new AQA specification meant that I gained in a short amount of time a real insight into the nuances and intricacies of specification's demands, which I can now take into the classroom with confidence.  Worthwhile and valuable.'
Alistair McMillan